PROFESSIONAL AIR POWER PLUNGER
The worry of blocked drains, calling plumber or hiring professional services is a thing of the past. Unblock your drains in seconds, without the big costs.
This handy tool will use high pressure air to remove blockages. Comes with 3 adaptors to fit most sink, bath, bidet and shower wastes. Fitted with pressure relief valve.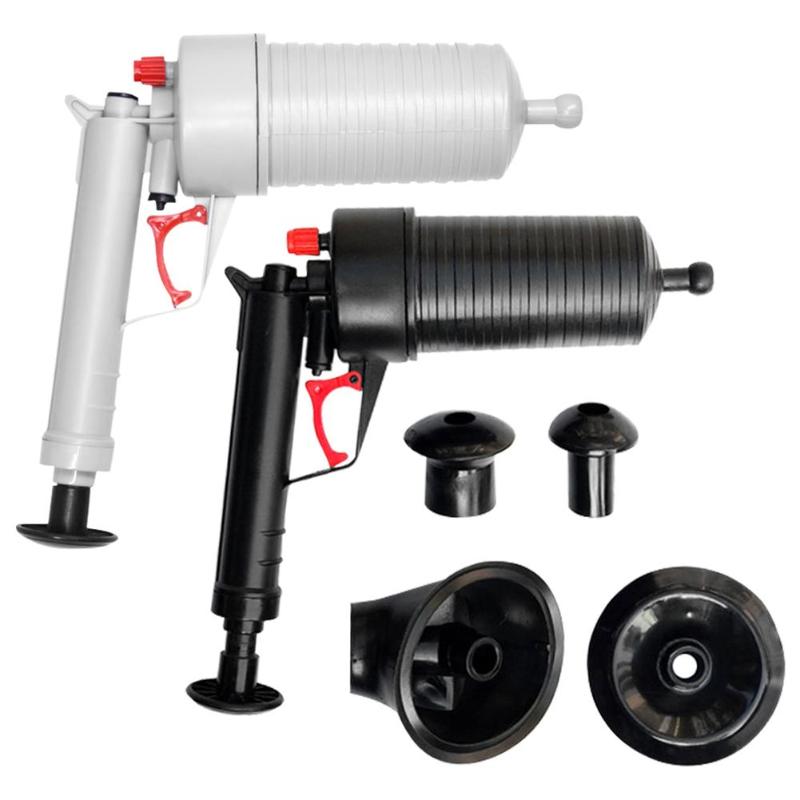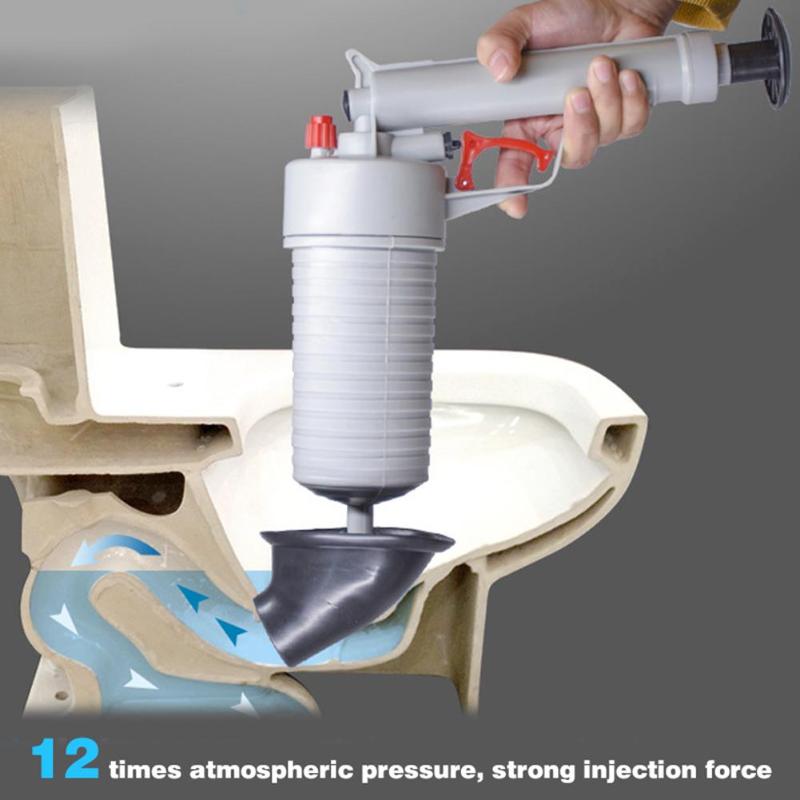 IN

ST

RUCTION FOR USE

: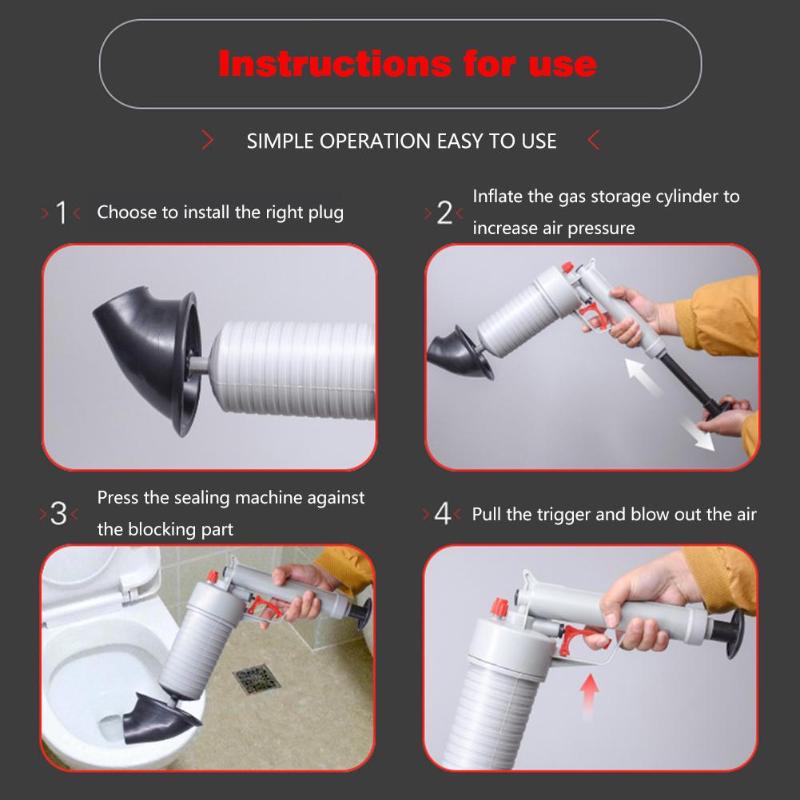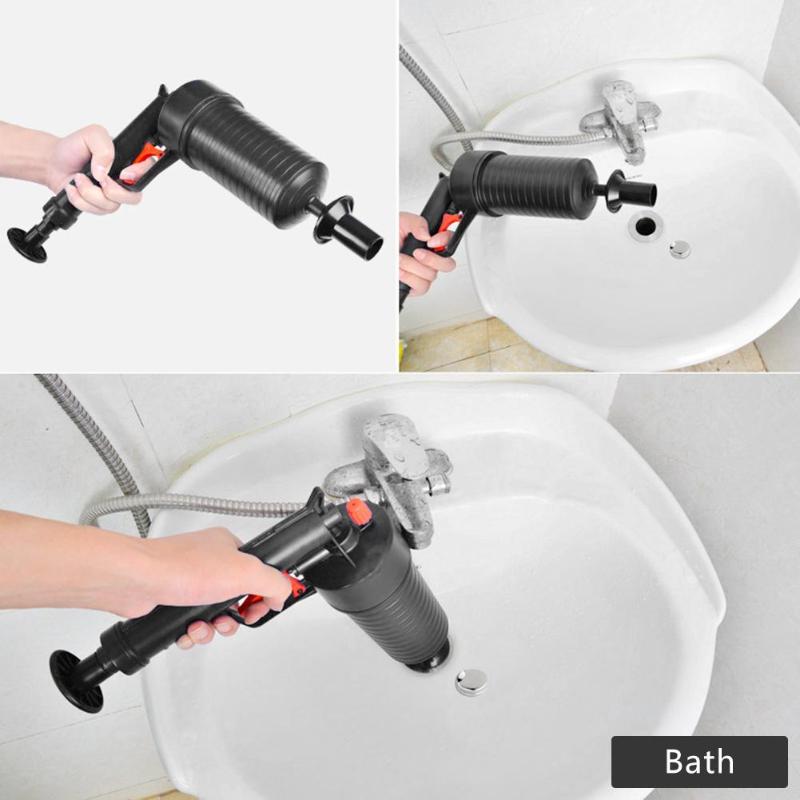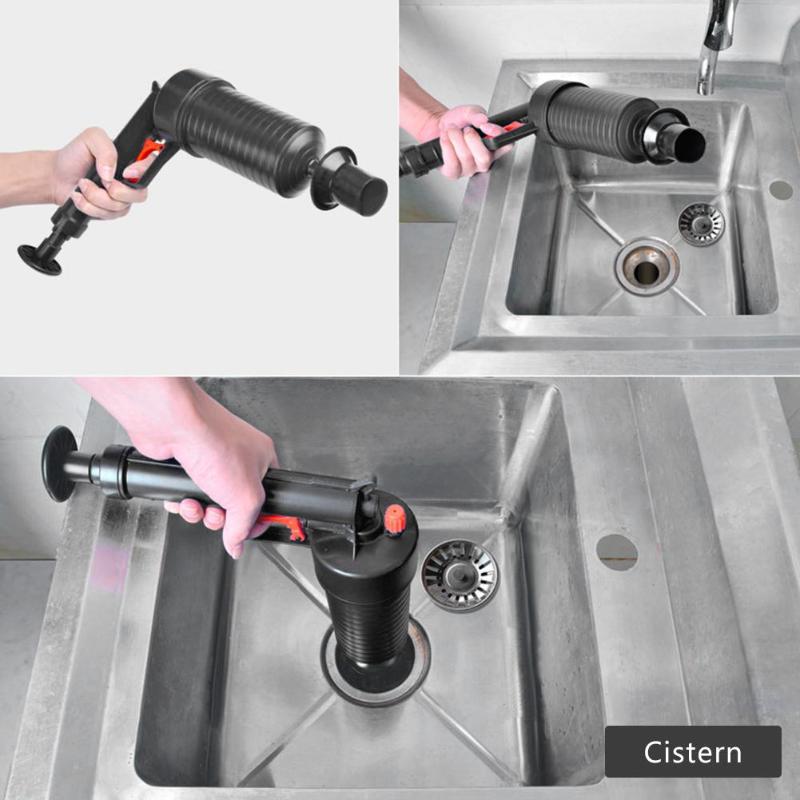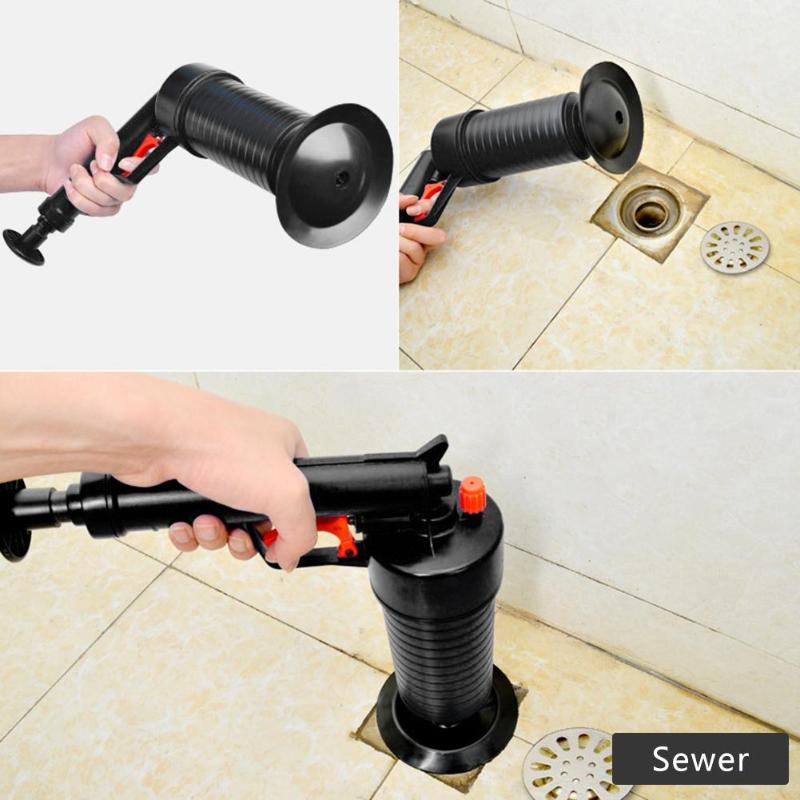 PRODUCT SPECIFICATION
Color: Grey/Black
Product Material: Strong ABS plastic
Gap material: High Quality Durable Rubber
Size: 27.5 x 28.5cm / 10.83 x 11.23″ (inches)
Product weight: 650g
Application: Toilet, Floor Drain, Sink, Sewer, Bathroom and other pipeline dredging.
PACKAGE INCLUDE
1 x Toilet Pipe Plunger Tool
4 x Plugs